Dark Ride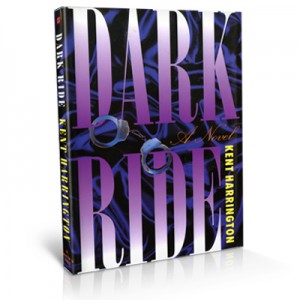 Jimmy Rogers has everything.  A golden boy, a medical student, son of the mayor and heir to a family fortune, Jimmy would throw it all away for Eve, the woman of his dreams – but Eve marries an older man, the owner of the town's bank, and Jimmy's world comes crashing down when his father suffers a fatal stroke.
Jimmy's father, Colonel Rogers, leaves Jimmy and his mother nothing but debt and a legacy of corruption.  Jimmy quits school, returns home, and takes a job at the bank owned by Eve's husband, Phil Stack.  He soon discovers that Phil's wealth comes from a lucrative sideline in money-laundering, and Phil easily persuades Jimmy into the game.
Eve isn't finished with Jimmy, though.  She seduces him all over again.  It's only a matter of time before Jimmy and Eve are planning a life together – which means getting Phil out of the way permanently.  A rainy night, a mountain road, a car left on a dangerous curve – and Phil is killed, along with a young female bank employee Jimmy had been dating.
It looks suspicious, and bank examiners have already been wondering about what kind of business Phil was really doing.  As the net closes around Jimmy and Eve, they plan one last desperate act that might let them get away alive.
Dark Ride is a gripping tale that takes you into the dark and violent heart of obsession. It reads like Jim Thompson interpreted by Quentin Tarentino. This one puts a chilling finger down your spine.
-Michael Connelly